If you are looking for the best camping portable power station that uses the best of technology it certainly makes lot of sense to know something more about us. We, Li Power (Shenzhen) Technology Co Ltd. are known for offering the best of solutions for those who are looking for high quality lithium power stations that are portable, convenient and something that offers the best value for money. Our company is quite old and is focused and dedicated to the production, sales and overall development of power technologies that are suited for outdoor use in remote areas where conventional power sources are not available or are available in limited areas.
Reasons For Hiring Us
Though there are many such companies in China and other countries that could supply mobile power station to their customers, Li Power (Shenzhen) Technology Co Ltd, has been able to make a big impact when it comes to the best of portable power stations using lithium technology. We are one of the few companies who can offer complete, total and end-to-end solutions as far as supply, erection and maintenance of super large capacity outdoor power stations that are portable and lightweight. We are also considered as the one-stop solution by many customers when it comes to meeting their requirements of outdoor lithium battery, MPPT Controller, pure sine wave inverter, solar panels that are foldable and solar blankets amongst others.
Customers Across The World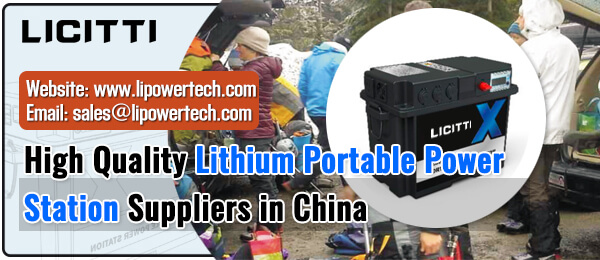 We serve customers from Europe, America and Australia and also from other countries of the world. The reason why we have clients across the world is because of the fact all our products are known for their quality, high efficiency, optimal power generation capacity, easy maintenance and upkeep amongst other things.
A Number Of Applications And Uses
We have been able to win the trust and confidence of many customers in advanced countries because we cater to a cross-section of customers. Whether it is camping portable power station or power supply for RV Yacht, and also for meeting off-grid power requirements, we have won the trust and confidence of our customers. We have the best of support team, engineers and technicians who carry with them years of experience and expertise in various aspects of lithium portal power supply, maintenance and upkeep.
Technically Advanced With The Best Of Features
We have portable power supply lithium battery and other power systems that are known for their ultra-high capacity. It could range from 80AH to 180AH capacity. Hence, we are confident that we will be able to meet the varied needs and requirements of our customers.
We also offer the best possible interface and this includes 2 female cigarette lighter sockets, 2 USB sources, 4 number of Anderson plugs.
We also take care of the safety attributes and characteristics and have inbuilt circuit breakers in case there is an emergency.
Finally all our lithium batteries are cased in strong and robust ABS shell and are goo looking and of course durable and manufactured to offer value for money.
Hence, please contact Li Power (Shenzhen) for all types of portable lithium power supply requirements. We are sure that that you will have reasons to find our services valuable and in line with your needs.