Company Profile
Li power (Shenzhen) technology co., Ltd. located in Shenzhen, which is the most cutting-edge city of China Reform & Opening-up, builds a research and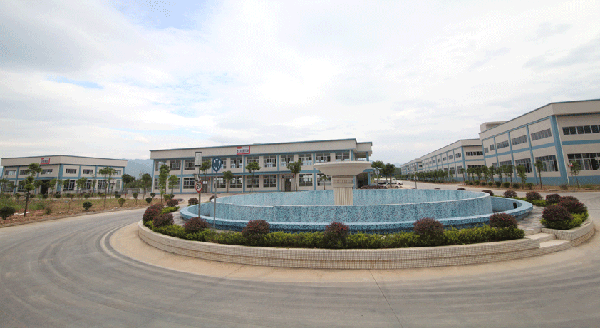 development center, production and sales stronghold, making our contribution to the global outdoor power industry.
Li Power is dedicated to the development, production & sales of outdoor power technology and products. Our core team has more than 10 years' experience on outdoor power supply/electric power field, actively learning/absorbing developed outdoor power supply technology and demand from European, American & Australian market.
Our products cover:  Super large capacity portable outdoor power system, outdoor lithium battery, pure sine wave inverter, MPPT controller, foldable solar panel and solar blanket etc.
Based on the characteristics of portable, high efficiency, high power and long service life of Li Power products, which are widely used in outdoor camping, RV, yacht, off-grid power system etc.
With the support of the customers in the field of outdoor power, Li Power will keep forging ahead, develop and innovate, taking new demand, new technology and new energy as the driving force of our development. In order to provide professional, reliable and efficient outdoor solutions for people who love outdoor activities around the world.
Sincerely welcome friends from all over the world to visit us, discussing and seeking business opportunities.
Li Power Factory Tour
Li Power has more than 30 years of experience in the production and manufacture of lead-acid batteries and lithium batteries, and more than 10 years of experience in the manufacture of solar products.
1.Battery factory
Qingyuan, Guangdong: 800 acres, with an annual production capacity of 13 million KVAH. Battery production one-stop industrial chain, quality assurance with good price.
2.Solar panel factory
Wenzhou, Zhejiang: approximately 10000 square meters, having great technical and price advantages on solar folding panels, solar blankets and semi-flexible solar panels etc.
Milestones
The founder of Li Power firstly started to work in the lead-acid battery industry in 2003, and was one of the earliest pioneers in the power supply industry in Shenzhen.
Since 2010, the company founder fully realized that the traditional extensive battery manufacturing and sales have been unable to meet the demands of the market.
In addition, with the booming development of the Internet, information circulation is more efficient and transparent. Only the refined, professional and systematic product solutions can meet the market demand better, and enable enterprises to develop better.
Trough several years of exploration, the outdoor power field is identified as the company's main business for future development, and it is continuously expanded and strengthened. In order to better serve the vast domestic and foreign markets, Li Power operated born.
At present, based on years of industry experience and the advantage of distribution of different in different regions in China, Li Power integrates resources and maximizes efficiency to form a production capacity distribution centered in the Pearl river delta and assisted by Jiangsu and Zhejiang regions.
Li Power focuses on the development and production of lead-acid battery, lithium battery and other energy storage products in the Pearl river delta;
Concentrating photovoltaic products in Jiangsu and Zhejiang regions. Through efficient planning, we combine superior products and provide professional outdoor power system solutions for customers at home and abroad.
Company Culture
Corporate Vision:

LET PEOPLE GET CLOSE TO NATURE AND LOVE OUTDOOR LIFE.
Mission:
Open and innovative, create efficient and reliable outdoor power supply solutions for users.
Brand Signification:
Open and inclusive, Learning and enterprising, Solidarity and mutual assistance, Continuous innovation.