Getting an efficient portable power station is usually difficult especially if you do not have perfect information on the various portable station. There are thousands of portable power stations which are produced by different companies and you therefore need to be careful in order to get the right charging device for you.
We are always on the move and since it's hardly possible to reach to our destinations without our electronic devices going off, we need to find a better solution for such problems. Li power station is amongst the leading supplier of portable power station and it would thus be a good choice to partner with them in acquiring a convenient and a portable power station for your gadgets. On acquiring the portable power station, you are not limited to the particular devices that your are supposed to charge.
Any electronic device be it, your smartphone, laptops, cameras and torches among other devices can as well be charged. If you are looking forward to acquire an efficient portable power station and you probably not sure on how to go about it, then you have nothing to worry about as this article takes you through some of the top tips that will guide you to buying a quality portable power station.
The following are some of the top tips to choose quality portable power station
1. Durability of the power station
We all need to get a power source that can last for a long duration until all our needs are served. If you are camping for instance you will need a power station that can provide light during the entire period of camping. Look also for a power source that can withstand heavy rains, sunlight and snow.
2. Weight
Size or the weight of the power station is a key factor when finding the best power station. Choose a power station that is light enough to carry all through your journey. Heavy gadgets would be tedious to move around with. A smaller size is also preferred to make it easier to pack and be able to carry around. However, if you need a larger output of power, then you have no choice but to go for the large-sized power gadgets.
3. Battery Storage
This is also a good idea to think about. You will need a continuous supply of power and you therefore need to think about how the power is being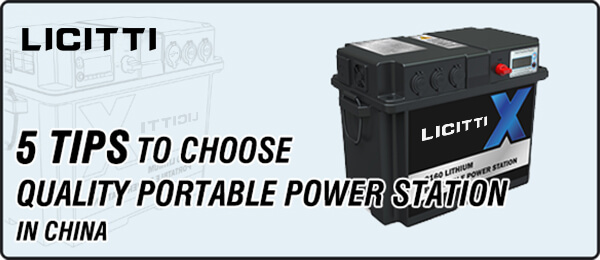 storer to maintain the contains supply. If your are using a solar charged gadgets, you need to ensure that the power station is supplied with a battery to store enough power for use just in case there is no enough sunlight. If you are not going for the solar chargers then acquiring a power source that provides enough storage of power and that which can supply power whenever the need arises is perfect option to go for.
4. The power type used
You also need to understand the power type that is used to charge the devices. The are a variety of options available and you definitely need to go for the power type efficient any time you need to charge your gadgets. You can either the wind powers, solar or even gasoline.
5. Features of the power source
A perfect power source should be able to provide power to a variety of gadgets at a time without having to wait before one gadget is fully charged. This simply means that the device should have several ports to ensure that each device is charged on time.
All the above tips are very essential in ensuring that you acquire the best power source for your device. You however need to consider the number of users who will be in need of the power, frequency of use of the power station, age of the users and also the location in which you will be camping.
Lithium portable power station is a widely known supplier of the these electronics in China and all you can do is to contact them and keep enjoying their services. There are a variety of gadgets provided and you can as well make your choice on the best option from the list. Your location does not matter and you can therefore make your order any time you decide. For more information, you can visit the company's website, http://www.lipowertech.com/x-lithium-portable-power-station/.