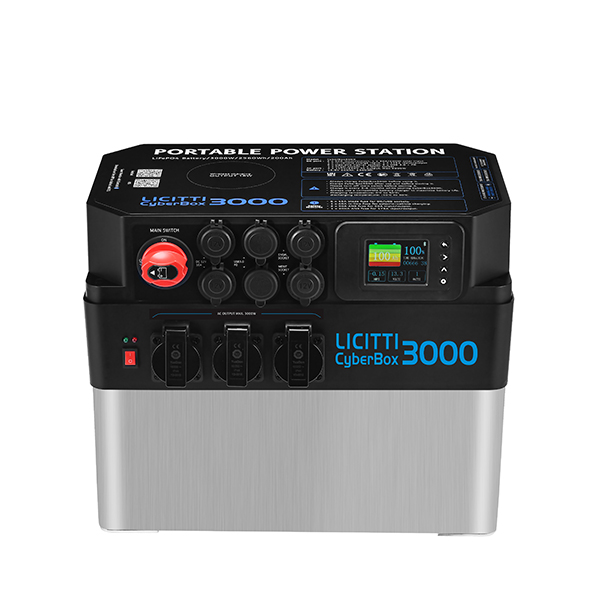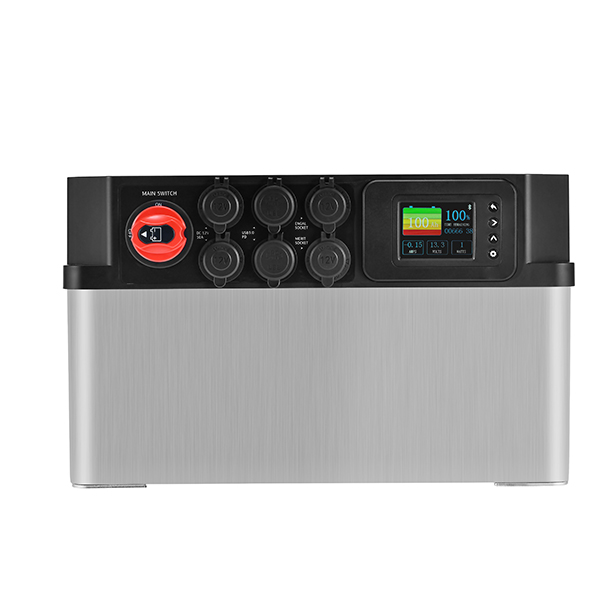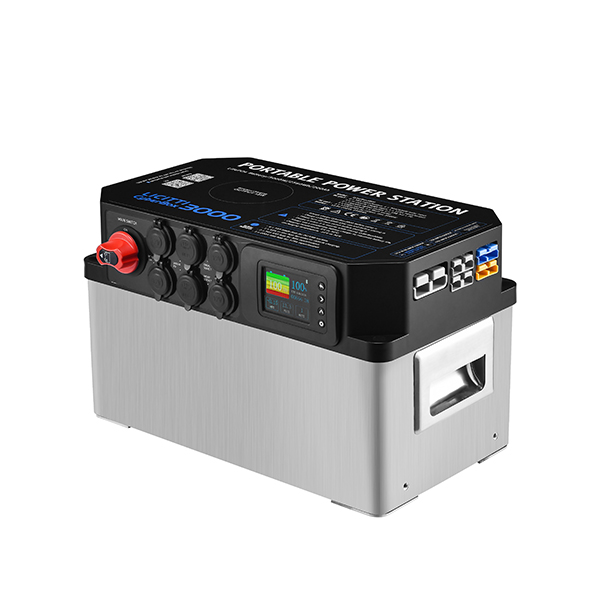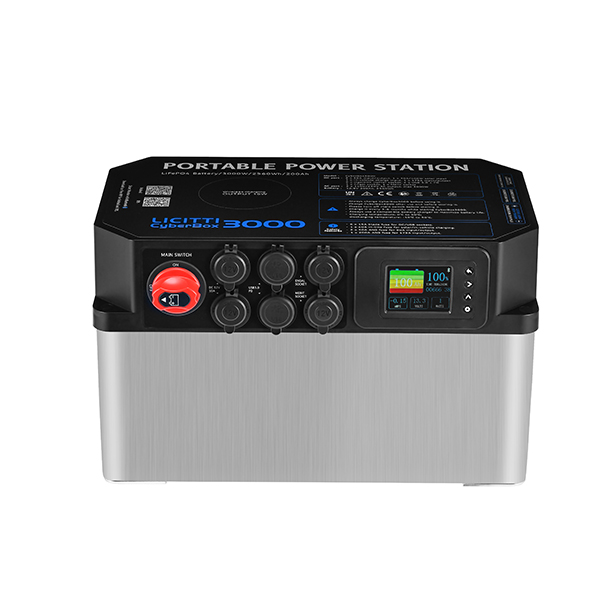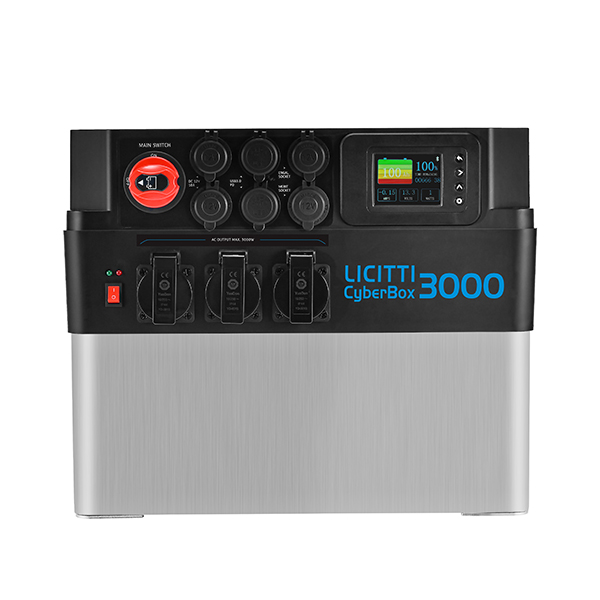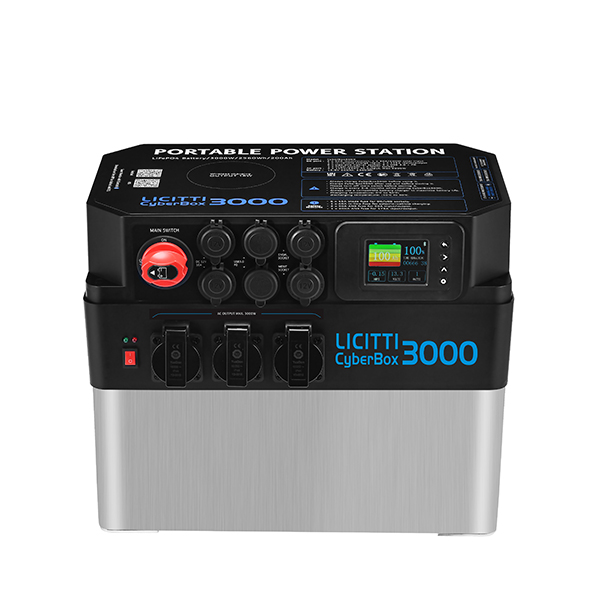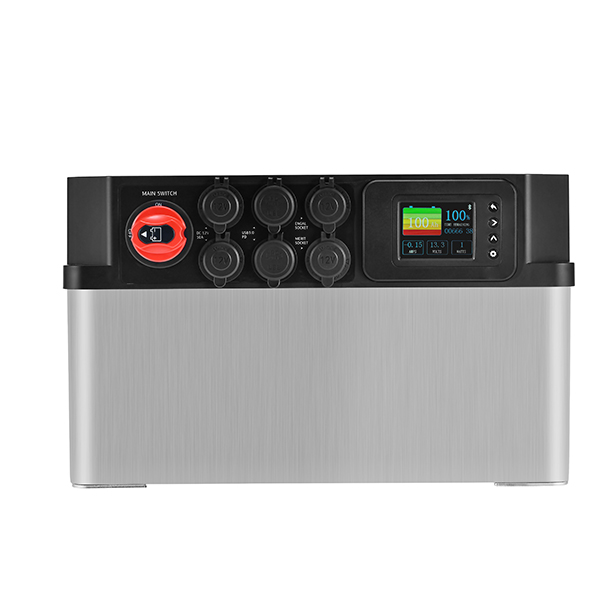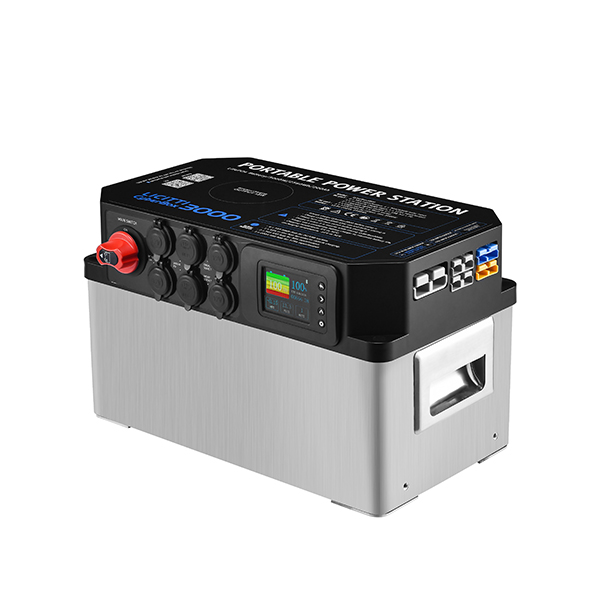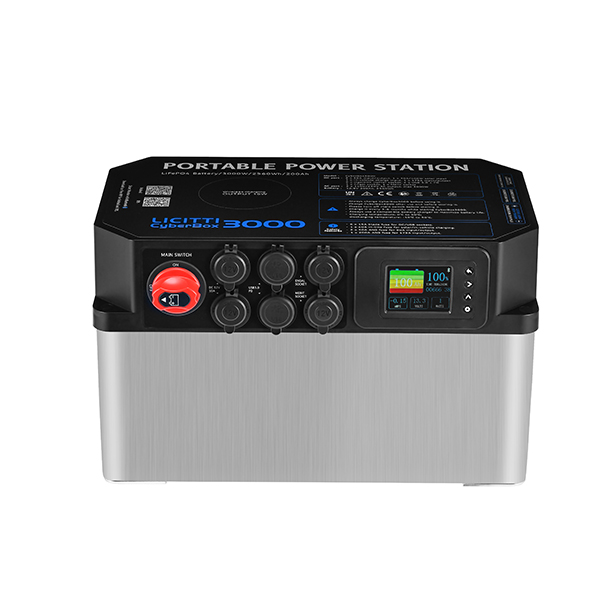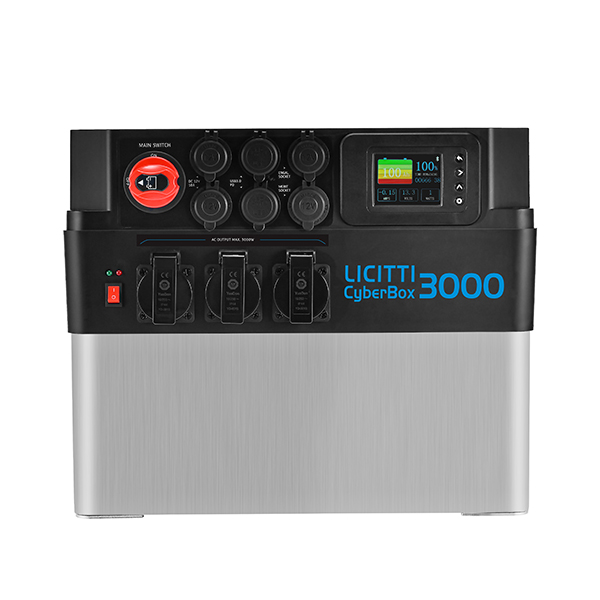 LICITTI CYBERBOX 3000 is a new generation portable power station, which integrates with 40A DC-DC MPPT solar charger, 3000W pure sine wave inverter. A variety of DC outlets on CYBERBOX 3000, 50A Anderson ports, 175A Anderson port, 12V DC socket, USD & PD, Engal socket and Merit socket.
With capacity expandability, it can easily expand its capacity via 175A Anderson port.
3000W modular inverter design which makes inverter integrated or external.
High strength stainless case with easy hold-down system for vehicle.
Smart battery monitor with Bluetooth APP to monitor battery situation easily.
Model No.

CyberBox 3000

Battery Specification

Battery Type

LiFePO4(Lithium iron phosphate)

Battery Voltage

12.8V

Capacity

200Ah

300Ah

Battery Lifespan

2000+ Life cycles

BMS Capability

250A

Output Specification

AC Rate Power / Surge Power(max)

3000W / 6000W

AC Continuous Output Voltage

100-120V / 220-240V

AC Rated Frequency

50Hz / 60Hz

AC Outlet

3 x AC Outlet (max 3000W)

DC Outlet

2 x 12V 10A socket 

2 x USB3.0 + PD

1 x Merit socket

1 x Engal socket

2 x 12V 50A input/output

1 x 12V 175A outlet

Input Specification

AC Charger

Input: 100-120V / 220-240V AC, 50/60Hz, 10A

Output: 14.6V 40A

DC-DC MPPT solar charger

ALT input: 12-16VDC

Solar input: 12-25VDC

LVD: 11.6V / 12.8V

Output: 14.6V 30A / 40A

EN60335, EN60335, EN55014, EN61000

Operating Environment

Relative Humidity: 10%-90%

Operating Temperature: -10℃ to 50℃

Dimension

L420*265*345mm

L420*265*445mm

Net Weight

29.00KG

43.00KG